Welcome to the home page of the Metro Basketball League.
The 2017-18 season will be the 47th year for the league.
2017-18 Pre-season Open Runs
Date
Location
Time
Thursday September 21st, 2017
NLSC Court #3
7:00-8:30
All players that were on the call-up list last season
or any new players that are interested in playing in the league this season.
NLSC Court #4
7:00-8:00
Last seasons players from M5 & acwlaw
NLSC Court #4
8:00-9:00
Last seasons players from Team Kielly & Fougere Menchenton Architects
NLSC Court #4
9:00-10:00
Last seasons players from Swilers & Sundance
Congratulations to M5 for winning the 2016-2017 Metro Basketball League Championship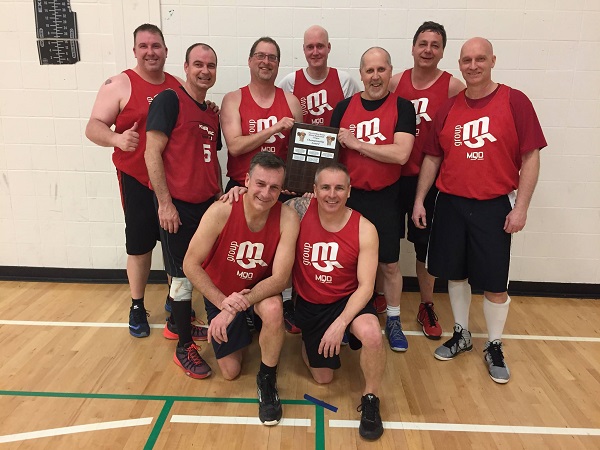 Front (L-R) Mark Dawson Daryl Kenny
Back (L-R) Mike Fudge(Playoffs MVP) Paul Byrne Bill Hurley jr Jeff Locke Rod Budgell Paul Kelly Sean Fitzgerald
We would like to thank all the sponsors who make it possible for the league to exist. We hope this site will be useful to players and all other visitors.