Welcome to the home page of the Metro Basketball League.
The 2015-16 season will be the 45th year for the league.
Metro Basketball results for February 4th, 2016
Final Score
Top Scorers
Swilers 48 Fougere Menchenton Architects 43
Swilers John Madden 17 Mike Pope 10
FMA Jeremy McCarthy 13 Richard Blackmore 12 Dave Shears 12
M5 54 George Street Beer Market 47
M5 Mike Fudge 14 Paul Kelly 12
GSBM Terry Follett 12 John Rowe 10
Atlantic Woodworking 63 acwlaw 54
AW Mark Squires 16 Richard Coombs 13
acwlaw John McEvoy 11
Congratulations to Atlantic Woodworking for winning the 24th annual Magaret Breen Memorial Tournament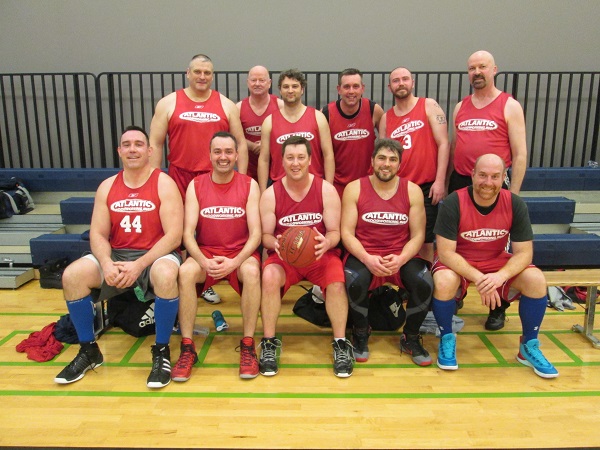 Front (L-R) Mark Squires, Brent Snook, Jason Ryan (MVP), Ken Forward, Daryl Budgell
Back (L-R) Bob Winsor, Doug Furlong, Rhodi Nichol, Bruce Helm, Wayne Button, Ig Parsons
Missing from photo - Richard Coombs

Tournament summary courtesy of thesportspage.ca.
We would like to thank all the sponsors who make it possible for the league to exist. We hope this site will be useful to players and all other visitors.